A free dataset providing connected, topologically-corrected watercourses in Great Britain. OpenRiversNetwork containing over 144,000 km of watercourses.
Published by: GeoData, University of Southampton and the River Restoration Centre, Cranfield University under the Open Government Licence v3.0. Contains OS data © Crown Copyright [and database right] (2023).
Data resource: This dataset is built upon a 2023 release of Open Rivers an Open dataset from the Ordnance Survey. Using RivEX, a GIS river network processing tool, a range of topological errors were identified and corrected. The network was simplified, removing loops and waterways that break dendritic structure. The fully connected network was attributed with a range of geomorphological values and provides a framework for sampling and extracting information at site level. A secondary site layer mapping 500m spaced points across the entire network provides point based attribution for detailed river analysis.
Data citation: Hornby, D.D., Januchowski_Hartley, S. R., Naura, M. ,Hill, C. T., (2023) OpenRiversNetwork: a topologically connected river network for Great Britain. GeoData, University of Southampton / River Restoration Centre, University of Cranfield.
DOI: https://doi.org/10.5258/SOTON/D2822
Related data : OpenRiversNetwork Points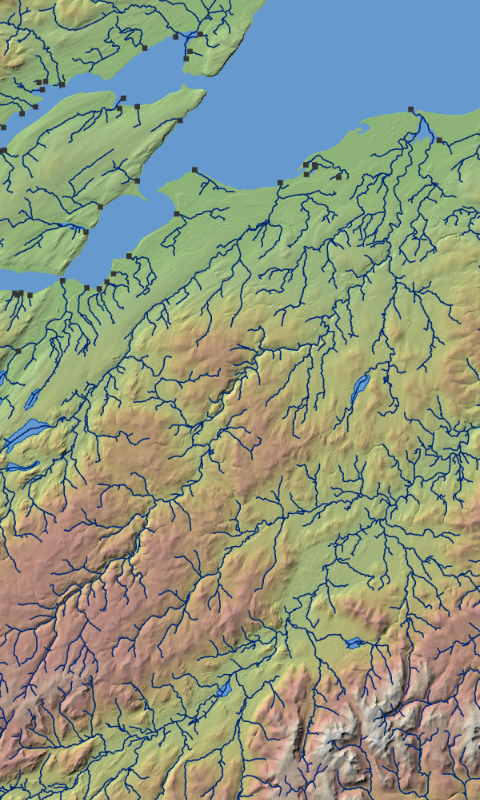 Licensed under the Open Database License. You are free to use under the terms of the OdBL licence subject to citation. Any rights in individual contents of the database are licensed under the Database Contents License.
This work has been financially supported by the Ordnance Survey and NatureScot.